Sales and Promos
Receive updates, sales and special offers!
Connect with Us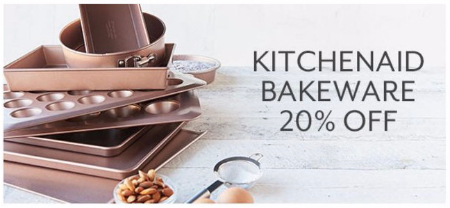 Don't miss out! Shop in store and get 20% off KitchenAid bakeware.
Prices, promotions, styles and availability may vary by store. Other exclusions and restrictions may apply. See a sales associate for more details.

Hurry in and take 15% off your order.
Prices, availability, selection, and participation may vary by store. More exclusions apply. See store for more details.